WELCOME TO VICTORIA!
Victoria is a vibrant city at the southern point of Vancouver Island on Canada's temperate west coast
Victoria is a perfect pick for you if you like beaches, mountains, nature and fresh air We have all of these at your feet here in the provincial capital of the province of British Columbia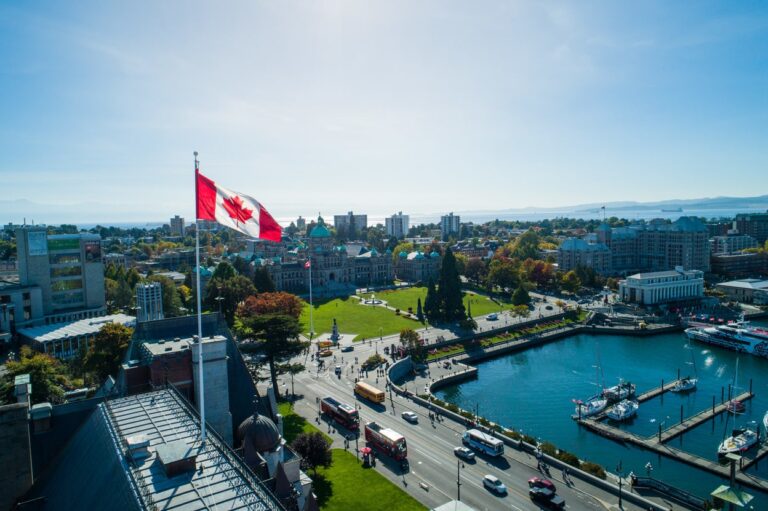 Victoria is famous for its remarkable natural environment, mild climate and very friendly people
The relaxed lifestyle here on Vancouver Island provides a safe and comfortable location to live and learn
Victoria is consistently rated as one of the most liveable, safe and welcoming cities in the world
Canada is a multicultural country that celebrates diversity Our immigration policies are designed to attract young, skilled workers and the opportunity to work while you study can make you an attractive candidate for work sponsorship
VICTORIA IS THE BEST!
Here are some of the awards and accolades that Victoria has received:
The 2nd Sunniest Cities in British Columbia with an average high summer temperature of 22 degrees Celsius and an average high winter temperature of 6.9 degrees Celsius
Vancouver Island is ranked as the "Top Island" in continental North America and one of the Top Ten Islands in the world
Voted "Canada's Smartest, Fittest and Most Walkable City"
Voted the "Best Small City in the Americas"
Voted "One of the World's Friendliest Cities" by Travel & Leisure Magazine
National Geographic has rated Victoria one of the best cold-water diving destinations in the world
Canada's Cycling Capital
Home to 7 Canadian National Sports Teams: middle/long-distance running, cycling, diving, rowing, rugby, swimming and triathlon
---
Discover Orane International College in Victoria, British Columbia Canada!
EXPLORE COURSES IN CANADA
CERTIFICATE IN BARBERING
MAKEUP ARTISTRY CERTIFICATE
DIPLOMA IN HAIRSTYLING
(COSMETOLOGY)